This was the first iteration of the user's viewing experience while browsing through the "Originals" genre. In order to select a series, the user would wave through the browsing wheel until their pick was front and center. 
After testing, users felt this layout was a bit congested.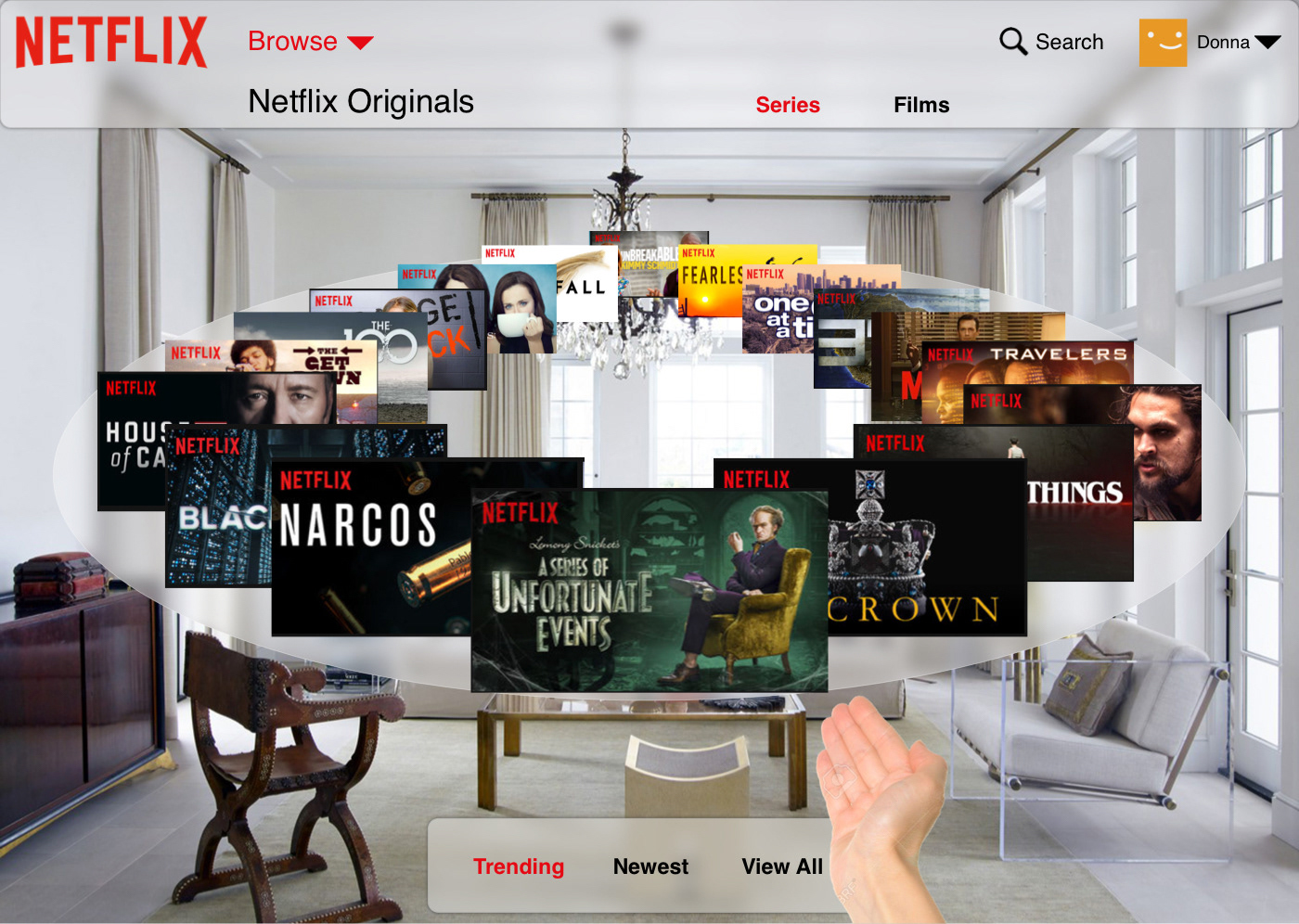 A second person's perspective of the initial iteration. 
The screens below represent a member's journey while browsing through Netflix Originals and selecting "The Crown" to watch, using the Microsoft HoloLens. After launching the Netflix app from the desktop, the first hologram is the profile choice pop up.
Once a user's profile is selected, they are taken to their Netflix home screen.
Through
research
, I found that users prefer to have genres separated by film or television series.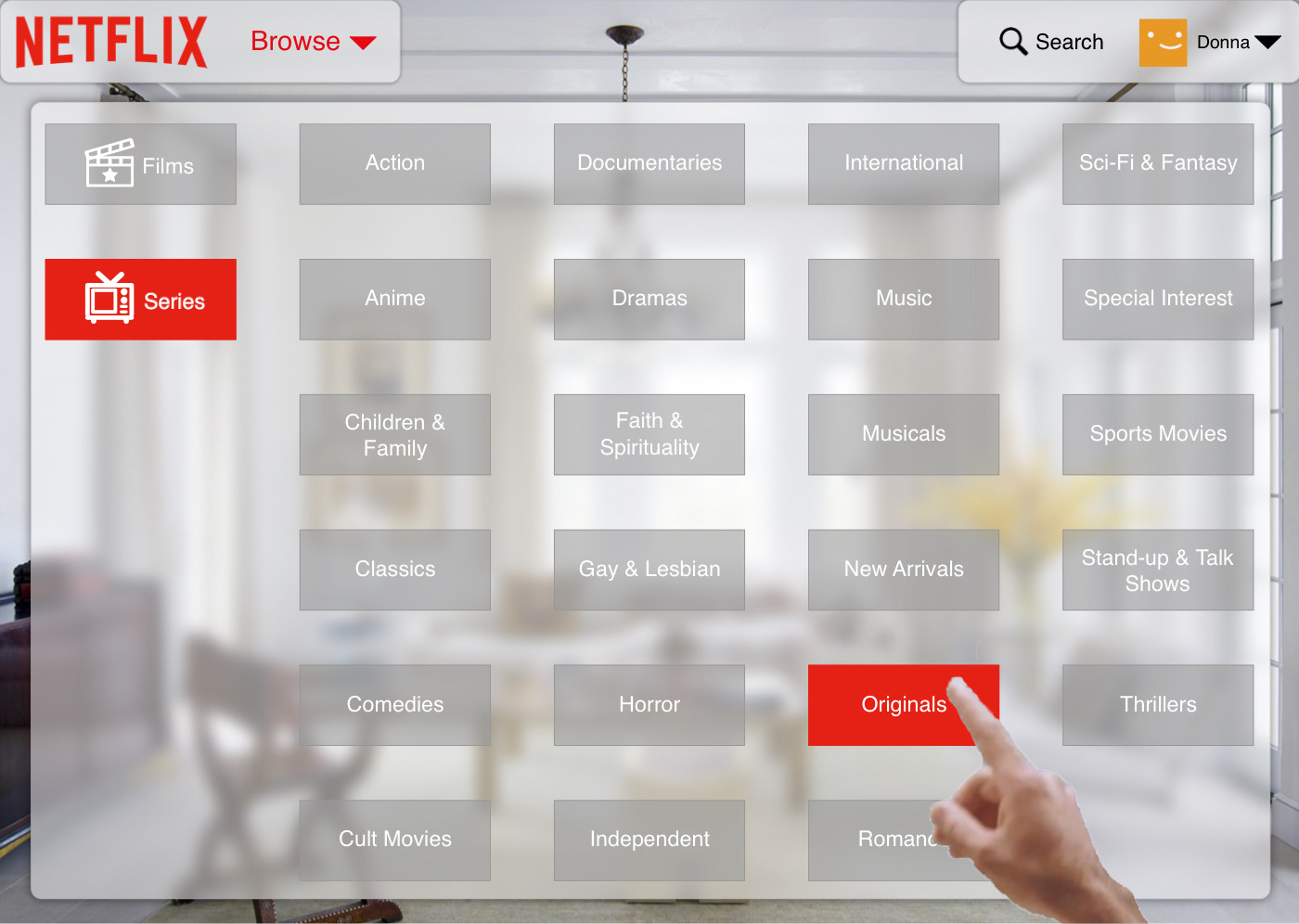 This browsing layout does not overwhelm the user, as they are able to concentrate on a handful of choices per swipe.
To increase screen view: users face their palm towards the hologram & widen fingertips as they pull towards themselves.
After 10 seconds, the global navigation window will disappear.