Kolor Society
 is a member-only social club for persons of the African diaspora, designed to help fund TEDxCrenshaw. Kolor Society is 
dedicated to creating quality events with South Los Angeles and beyond as well as, maintaining a hub for the African Diaspora community and culture.
Deliverables:
(Phase 1): 
Define and prioritize features, sketches and high fidelity mockups. 
Research, design, test and develop responsive landing page to include:
A description of Kolor Society with relevant textual content and imagery; an event teaser image; an application form to submit to the client's preferred database.
(Phase 2)
: Design layout for photo and video gallery page. Generate ideas for a new cover image/video. Hire and work with front-end developer to bring designs to the web.
Click play to see a brief flow to apply to the Kolor Society 
membership program. Viewing video via Safari may reflect unintended border around mobile frame.  
The options menu slides out from the right once the icon is tapped.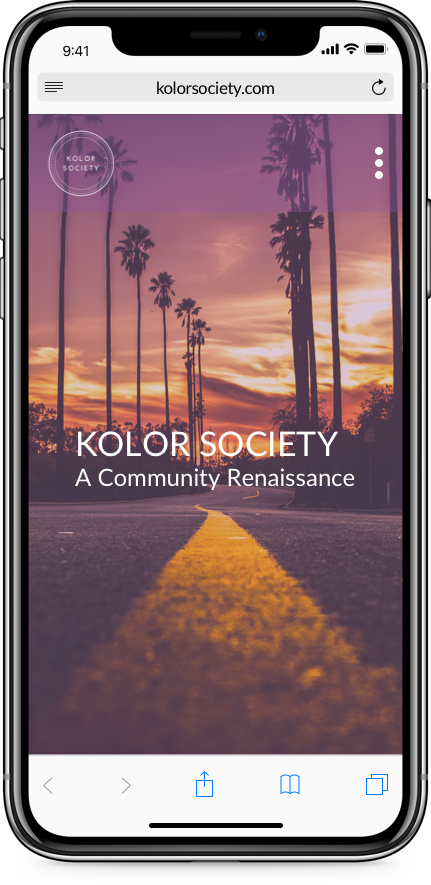 Once a visitor begins to scroll downward, the navigation and tool bars retract.
If a visitor begins to scroll upwards, the navigation and tool bars will extend.
The membership application form and confirmation screen once completed and submitted. 
Desktop wireframe & high-fidelity mockups
Mobile wireframe & high-fidelity mockups